Best Bet: Julie Rofman Bracelets
These intricate hand-beaded bracelets trump clunky cuffs.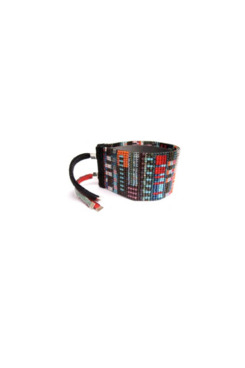 Originally trained as a painter and sculptor, jewelry designer Julie Rofman's intricately beaded cuffs and wrap-bracelets are akin to wearable art. She weaves each piece by hand on a small loom, interspersing matte, shiny, and opaque beads in elaborate patterns. The wristwear comes in various color combinations, so it works well if your look is understated and dark or neon and sparkly. The bright bracelets create a street-style-ready piled-on look, but are less cumbersome than clunky plastic or resin cuffs.
Julie Rofman beaded bracelets, $77 to $265 online.